This one will be short. For more detailed information, and a FAQ like discussion, go to the previous blog post about Lancelot … especially the comments section.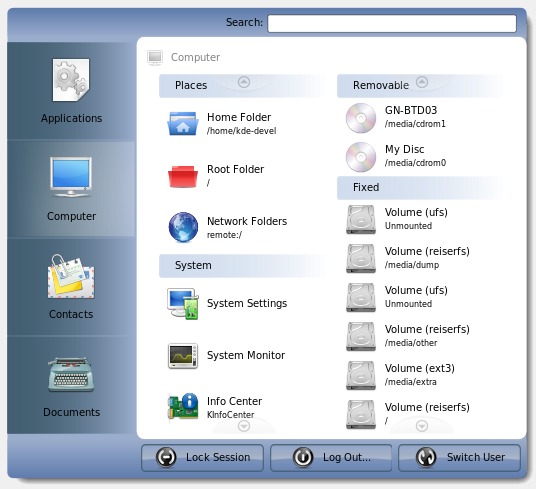 As you can see in the screenshot (compared to the previous one, there are real items in the menu. Yep, Lancelot now shows devices, places…
… and you can witness the item squeeze/expand feature of the list widgets.
---
You can support my work on
, or you can get my book
Functional Programming in C++ at
if you're into that sort of thing.