I promised gocryptfs support in Vault a long time ago, but I kept failing to deliver on that promise because of other obligations, life and work happenings.
Now, the beauty of Free Software is that the users do not need to rely only on my free time for new Vault features.
Martino Pilia sat down and wrote a gocryptfs backend for Plasma Vault which has been merged and will be available in Plasma 5.19. Many thanks for that!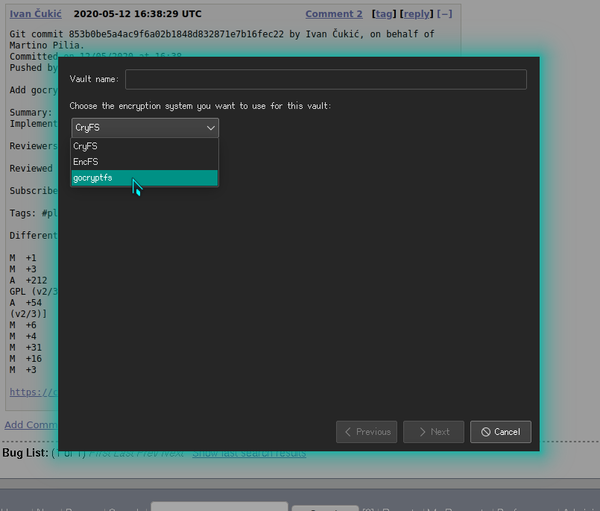 As with all new things, you are advised to be cautious as there might be some bugs remaining we haven't detected.